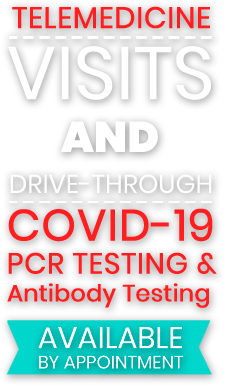 Los Angeles Families Trust Us Most
Los Angeles Families Trust Us Most
We are the most trusted choice of both Los Angeles families and pediatricians for urgent pediatric services.
Staffed by Board Certified Pediatricians and Advanced Pediatric Nurse Practitioners, we treat children from newborns through the early 20s.
We are open every day, including holidays!
Our service is available during our hours of operation with only billing of your insurance (if we are in-network) or a self-pay rate of $45. Deductibles may still apply to your visit, if insurance is billed. If your telemedicine appointment results in a required in-person visit to MVP Pediatric and Urgent Care within the following 24 hours, the out-of-pocket costs from the telemedicine appointment will be subtracted from the out-of-pocket costs of the in-person visit. We do not want you to have to pay twice for the visit!
PEDIATRIC URGENT CARE IN TARZANA, CA
Opening Hours
Monday – Friday
12 PM – 10 PM
Call Today! Walk-ins Welcome! Board Certified Pediatricians On-site Every Day!
Nettle rash, more commonly known as hives, is an itchy rash consisting of red, raised welts that occur over portions of the body. The name "nettle rash" derives from the hives which resemble the rash received from touching a plant called stinging nettle. There isn't always a known cause for the rash, but there are specific triggers. Up to 15-20% of the population will experience nettle rash at some point. Nettle rash usually dissipates on its own within a few hours but may reoccur on another spot of the body. Causes

Children's heart rate is one of the important vital signs taken during every doctor's appointment. Their heart rate, or pulse, is the rate at which their heart pumps blood. This rate is naturally higher after they've been running around, and naturally lower while resting, and the range of what's healthy and normal varies widely by age. The younger the child, the faster the heart rate will be. A normal infant heart rate ranges between 100 and 150 beats per minute. However, a normal adult heart rate ranges between 55 and

These days, well child visits can be easy to overlook or delay, or to choose to do virtually. In many parents' minds, they think, "Why should I potentially expose my child to the coronavirus or other pathogens for a well visit?" And with many doctor's offices taking fewer patients and/or initially closing down, parents haven't been in a hurry to take their children in for these visits, especially if they're not due for any vaccines. The truth is, however, that well child visits in person are very important. Here is
Contact us for more information or book an appointment Gina Ramos
This urgent care was recommended by my pediatrician and besides being close to home which is a bonus, the service and care of all medical staff are outstanding. I highly recommend this place. Their hours are what every parent looks for in an urgent care facility, the check-in process is quick and easy, even at your first time visit. I simply can't say enough nor list all their attributes, but highly recommended. Oh yes, it's affordable too! Courtney Thoburn
I cannot say enough good things about this urgent care. The staff and doctors were phenomenal and so thorough! It's so important to feel comfortable when you have a sick kid and I felt immediately at ease. They took time to ensure they were making a complete diagnosis and covered all their basis. I would recommend them to anyone who asked and will definitely be returning with my daughter if we need to utilize an urgent care. I'm so pleased with the level of care my daughter received. Armine Louka
The best! One of their doctors (Dr.Al) is now our primary pediatrician and we couldn't be happier! The clinic is super clear, staff is extremely nice, my kids always leave happy!! Thank you guys for your hard work and patients! Courtney Quider
Thank goodness for MVP!!! I will only bring my daughter her from now on. Everyone from the front desk girls, nurses, and amazing doctors were so incredibly helpful and gentle with my sick, scared toddler. Thank you team for being so thorough with her.